JT Mobility portable EV charger designed to provide convenient and reliable charging solutions for electric vehicles. Whether you're on the road, at work, or away from home, our portable charger makes it easy to charge your EV anywhere and anytime.
Our portable EV charger comes with a range of features that make it a versatile and convenient charging solution for EV owners. It is compact and lightweight, making it easy to carry and store in your car trunk or backpack. The charger is compatible with all major EV brands and can charge at a maximum power of 7.3 kW, providing a quick and efficient charging experience.
In addition, our portable charger comes with a weather-resistant casing, making it suitable for outdoor use in any weather condition. The charger also features an LCD screen that displays real-time charging status, charging time, and charging power, allowing you to monitor your charging progress at all times.
Certification:
ARAI: JT Mobility EV charger has successfully obtained ARAI certification, meeting the rigorous standards set by the Bureau of Indian Standards (BIS) under the BIS 17017 specification along with The ARAI certification validates the safety, reliability, and performance of our portable EV charger, providing you with the assurance that it meets the highest industry standards. With this certification, you can confidently charge your electric vehicle knowing that our charger adheres to the stringent requirements outlined by the BIS 17017 standard. The charger has undergone comprehensive testing and evaluation to ensure it meets the strict safety guidelines outlined by ARAI and BIS. You can charge your EV with peace of mind, knowing that our charger has passed rigorous safety checks. JT Mobility portable EV charger is designed to deliver reliable performance, enabling efficient and fast charging for your electric vehicle. You can count on our charger to provide a dependable charging experience.
CE: JT Mobility portable EV chargers are CE certified according to IEC 62196-2 to meet the safety and performance standards set by the International Electrotechnical Commission (IEC). The IEC 62196-2 standard specifically addresses the requirements for plugs, socket-outlets, vehicle connectors, and vehicle inlets for conductive charging of electric vehicles. CE certification indicates that the portable EV charger has undergone testing and assessment to ensure compliance with relevant European Union (EU) directives regarding health, safety, and environmental protection. It is a mandatory requirement for products sold within the European Economic Area (EEA). By having CE certification according to IEC 62196-2, the portable EV charger is deemed to meet the necessary safety requirements, electrical performance, and compatibility with electric vehicles. It ensures that the charger provides a reliable and safe charging solution for electric vehicle owners.

Safety:

We understand that safety is of the utmost importance when it comes to EV charging. That is why our portable charger is designed with multiple safety features, including over-voltage protection, over-current protection, and short-circuit protection, to ensure that your EV and the charging equipment are protected from any potential electrical hazards.
Ease of Use:
Our portable charger is designed to be user-friendly and easy to use. Simply plug it into a standard 110V or 240V outlet, connect it to your EV, and start charging. The charger also comes with a variety of adapters and cables to ensure compatibility with any type of EV.
JT Mobility Type 2 IEC 62196-2 Smart portable chargers allow you to charge on the go from all types of sockets, from the usual socket. It can charge all EV manufactured based on Type-2 standard (Europe/India), correctly and effectively with high compatibility. Chargers are equipped with protective elements to ensure the complete safety of the car and the charger. TPU sheath cable improves the bending life and wear resistance of cable. The shell can effectively insulate water from body and enhance the safety level even in bad weather or special circumstances.


Adjustable Current
Customers could adjust different current as their request. Also, the charger which equipped the adaptor could automatically identify different plug types and control the current upper limit to keep safe.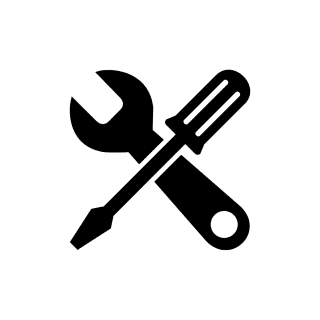 Automatically Intelligent Repair
The smart chip is equipped to automatically repair common charging errors. It could also restart the power to protect the device from stopping charging errors. It could also restart the power to protect the device from stopping charge caused by voltage fluctuation.

IP66 Rolling-resistance System
Rugged shell which could resist the rolling and crash of the car. IP66 ensure the perfect work outdoors in any environment including rain and snow.

Temperature Monitoring
Real-time monitor is equipped to detect the temperature of the car-end and the wall-end plugs. Once the temperature is detected above 80 ̊ C, the current will be cut-off immediately. When the temperature returns below 75 ̊ C will resume off.

Battery Protection
Accurate monitoring of PWM signal changes, Effective repair of capacitor units, Maintain battery life.

High Compatibility
Fully compatible with all EV in the market like BMW, Audi, Mercedes, Hyundai, Renault, Tata, Mahindra, MG, Kia, BYD, Citron, Fiat, Ford, Jaguar, Honda, Toyota, Lexus, Smart, Skoda, and more
JT Mobility portable EV charger is an essential accessory for any EV owner looking for a reliable and convenient charging solution on the go. With its compact size, high power output, and advanced safety features, it is the perfect tool to keep your EV charged and ready to go, no matter where your adventures take you.

Showing 1 to 4 of 4 (1 Pages)